Judy was born and raised in lovely Manhattan Beach and remembers what a quiet, peaceful town it was. She first started going to a local esthetician to get her legs waxed when she was 15 years old. At the age of 23, Judy went to work as her assistant and enjoyed the people, the environment, and especially learning about the beauty and spa experience. From there she acquired her license, opened up shop, and has had a successful business ever since. In 1987, when suffering from some health issues, Judy decided to see if a healthy route would accomplish her needs. She went to an iridologist, and followed the protocol. Within three months she felt amazing, and within six months, Judy had more energy than she could ever have imagined. This propelled her to dive into nutrition. While still running her business, Judy went back to school, earning an AA degree in basic nutrition. Although, she did not believe in the conventional nutrition beliefs of the old food pyramid. She instead looked to Iridology, which she truly believed changed her life, and received her certification from Dr. Bernard Jensen. She has also received several certifications from Price Pottenger, Standard Process and many from the skin care industry. Since so many of her health issues cleared, Judy started implementing all she has learned into her practice, and continues her nutritional and skin research. Judy has had years of successfully treating patients with all types of ailments, like stress, blood sugar, weight issues, cholesterol, rosacea, aging, acne, melasma, and even pregnancy. One year, she helped 9 out of 10 women successfully get pregnant by balancing their female endocrine system. Lately, in the last several years, concentration has been placed on quick fixes. Nutrition takes time and dedication and works from the inside out. That being said, Judy Doeppel Skin Care and Nutrition also offers Medical Esthetics. These procedures are popular with baby boomers, as they are wonderful for removing years from the face with incredible results. Judy has also researched the purest of acids, without fillers, to have the safest results, and it has been very successful.

Judy Doeppel Skin Care & Nutrition has been in business since 1986 and has kept up with all the latest and greatest modalities for skin and health. Judy has incorporated the East meets West philosophy as she believes all techniques play a significant role in the health and wealth of the body. Being both Organic and practicing Medical Esthetics, Judy Doeppel Skin Care & Nutrition achieves a broader spectrum of treatments and modalities that can solve an array of skin care needs that satisfy the spa/medical seekers desires. Settled in a quiet, personal setting, Judy Doeppel Skin Care & Nutrition will attend to your skin care needs making your experience nurturing, relaxing and effective. With beautiful gardens and courtyard outside and the healing and peaceful environment inside, it is the perfect spa for the best spa experience. Judy Doeppel Skin Care & Nutrition began in 1986 in Manhattan Beach when the spa experience was still rather new. Now spas have become a popular and necessary fixture in the daily lives of both men and women who want to stay young, healthy and vibrant in the ever fast paced world we live in. Judy Doeppel Skin Care & Nutrition has been a "Local Favorite" for over 28 years, so come and enjoy, from the list of services, an awesome spa experience. The spa is conveniently located in Manhattan Beach, with private parking.
---
Powered by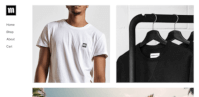 Create your own unique website with customizable templates.